1. Leonardo DiCaprio and Kate Winslet
As Rose and Jack, they made history in Titanic. They then teamed up again for Revolutionary Road. Of her co-star and friend, Kate once said, "Leo, I'm so happy I can stand here and tell you how much I love you... I've loved you for 13 years." 
2. Richard Gere and Julia Roberts
The two met on Pretty Woman in 1990 and are said to have dated off-screen in the early 90s, before reuniting for Runaway Bride, when Richard, 67, played 49-year-old Julia's love interest once again. And they're still in touch today, as Richard spilled, "I still talk to her all the time. I spoke to her three or four times a day. I would call her right now."
3. Bradley Cooper and Jennifer Lawrence
The two's chemistry evolved from Silver Linings Playbook, to Serena, American Hustle and then Joy. New dad Bradley, 42, made it clear that the two are just friends, joking "I could be her father!" But 26-year-old Jennifer insisted on having him as her love interest in Serena, "I forced him to come onto the movie... I love working with him."
4. Jake Gyllenhaal and Anne Hathaway
"I think Annie is incredibly shy but she's an incredibly sexy person and the roles she has played in the past haven't always been portrayed that way," gushed Jake, 36, of his Love and Other Drugs co-star. The two first worked together, starring as a married couple, in Brokeback Mountain.
5. Ryan Gosling and Emma Stone
This duo has filmed three movies together so far, and they have adorable chemistry on and off-screen. They've starred in Crazy, Stupid, Love, Gangster Squad and the Oscar-winning, La La Land. Of Ryan, Emma gushes, "I just think he's great... It's just so much fun to work with him."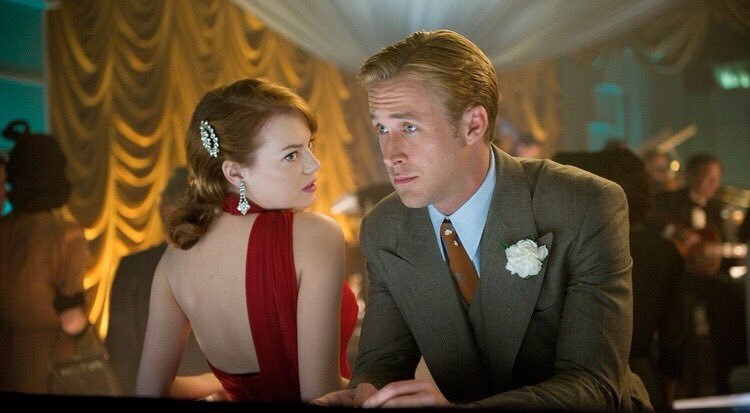 6. Jessie Eisenberg and Kristen Stewart
The two actors have known each other for years, having met on the set of Adventureland in 2009. They then teamed up again for American Ultra and Café Society. Kristen, 27, recently enthused of Jesse, 33, "[He's] stupidly smart… Instead of being intimidated, it's like I want to keep up with him."
7. Jason Sudeikis and Jennifer Aniston
Jason and Jennifer have filmed an impressive five movies together, from The Bounty Hunter, to two Horrible Bosses flicks, We're the Millers and most recently Mother's Day. The comedy couple "have fun together", they say. "It is years of knowing each other, feeling comfortable," admits Jennifer.
8. James Franco and Mila Kunis
You may remember these two in Oz The Great and Powerful, but they've actually starred together in three other movies, Date Night, The Third Person and Tar. Mila, 33, opened up about her chemistry with James, 38, saying, "James and I have known each other since we were 23. So, we were very lucky in the sense that we didn't need to build chemistry."