There are a lot of insane and gorgeous Starbucks stores around the world. Some are even right here in the UAE and Kuwait. Consider this your Starbucks bucket list and try not to feel jealous the next time you stroll into your local store and there's not a rooftop. 
1. Casablanca, Morocco 
This store in Casablanca looks more like a spa than a Starbucks and it's super dreamy.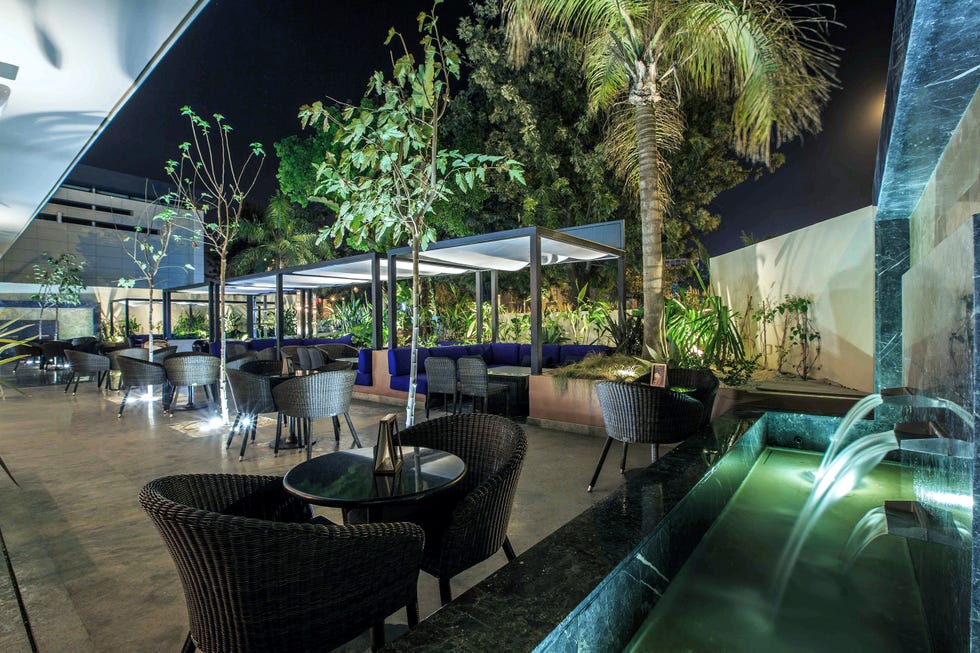 2. Chicago, Illinois 
All I want is to live right here, in this gorgeous Chicago Starbucks, whose benches are illustrated with the coffee chain's Siren. Located in a UNIQLO, this store has views of the city's Magnificent Mile.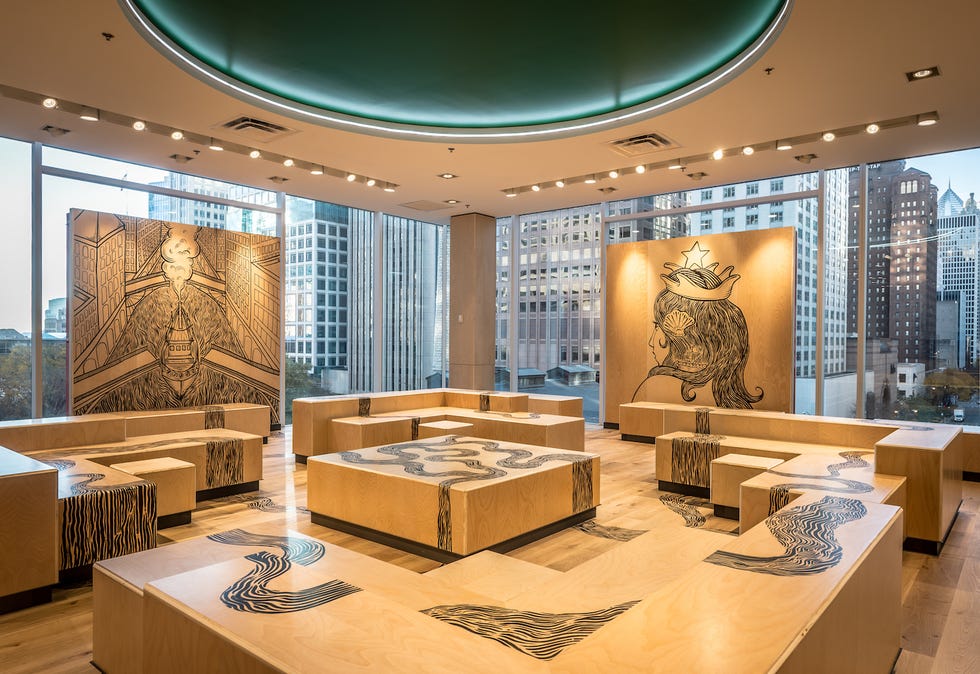 3. Santa Cruz, Bolivia 
Blue walls and chandeliers? TBH, I wish my apartment looked like this. This Santa Cruz store is inspired by the country's natural wonder, the world's largest salt flat.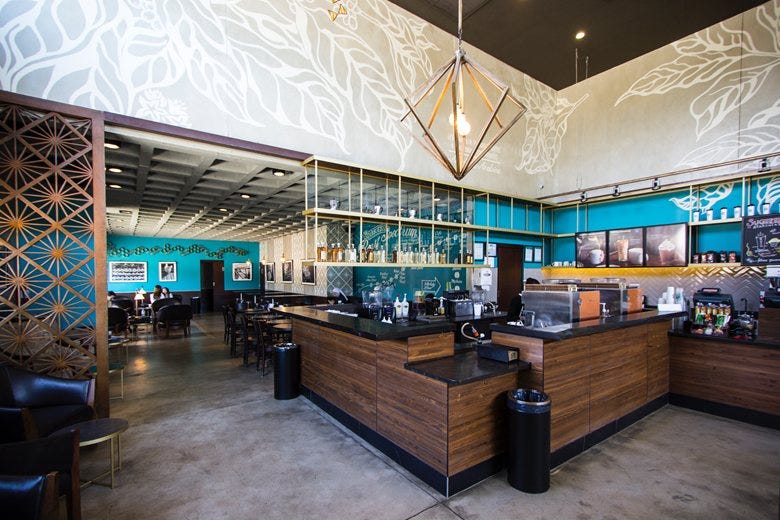 4. Paris, France 
This Starbucks store near the centre of Paris looks a lot more like a set from Beauty and the Beast - I mean, come on. The store's structure dates back to the 17th century and is covered in flawless ceiling murals and motifs.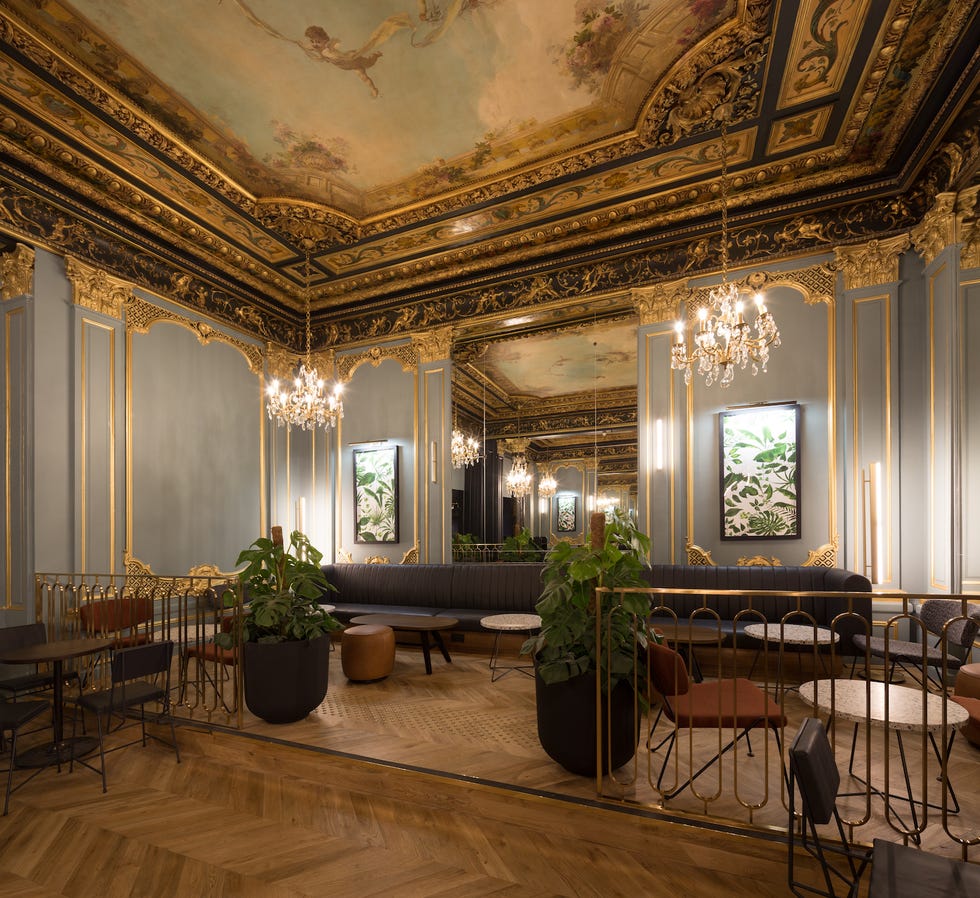 5. Cinelândia, Rio de Janeiro 
This Starbucks, which originally opened as a movie theater in 1926, is located in downtown Rio de Janeiro's Cinelândia Square. The windows, the chairs - I don't know what I want to Insta-story first.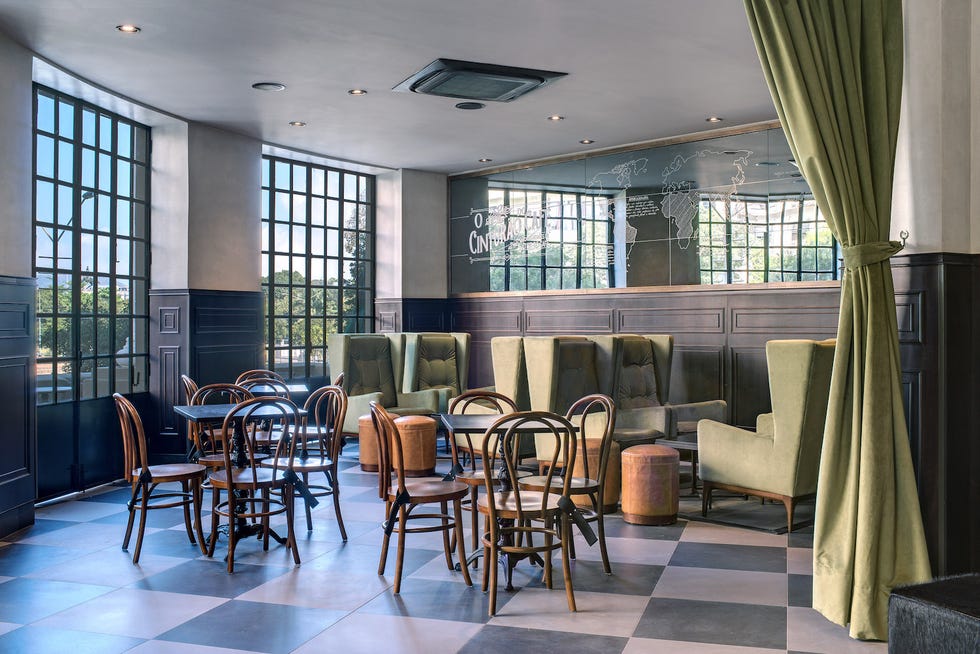 6. Kuwait City, Kuwait
Take out your phone at the sight of this Starbucks and leave it out because the inside is just as gorgeous. It's two stories and has a cobblestone walkway leading up to it.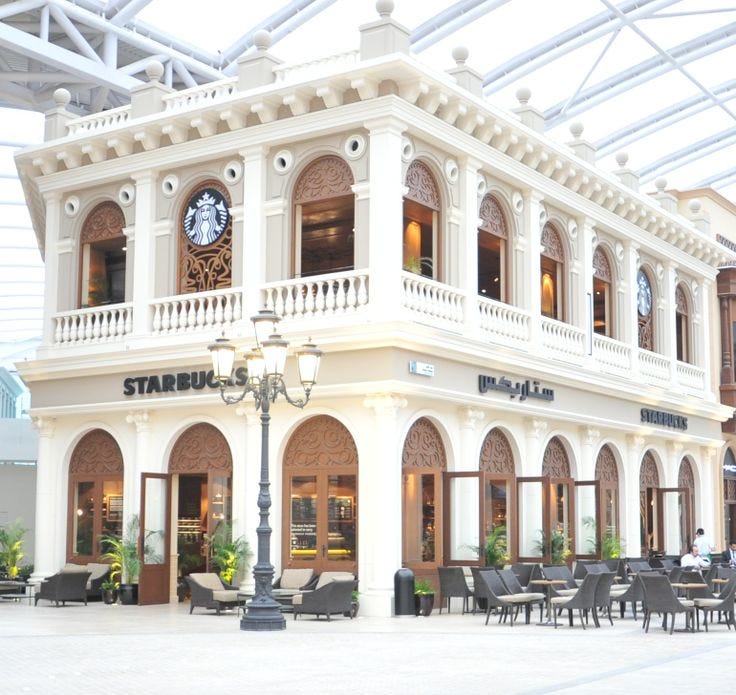 7. Ketchum, Idaho 
This Starbucks in Idaho has a separate meeting room that was formerly a bank vault. The outside is cool and the inside features historic photos throughout.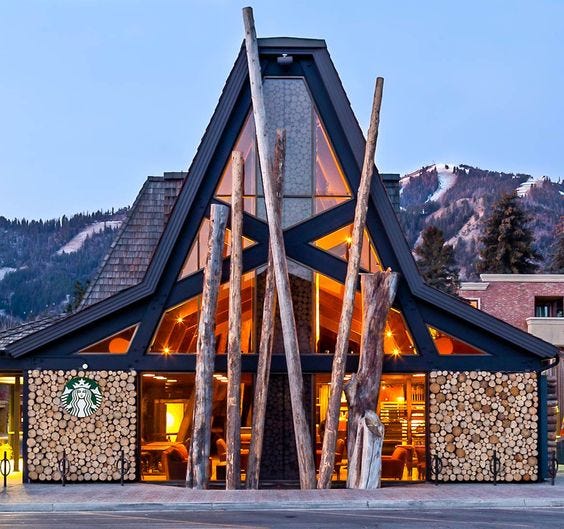 8. Seattle, Washington
Located in the Pike Place Market, this is the first-ever Starbucks. Just look at that signage! How badly do you want to Instagram that?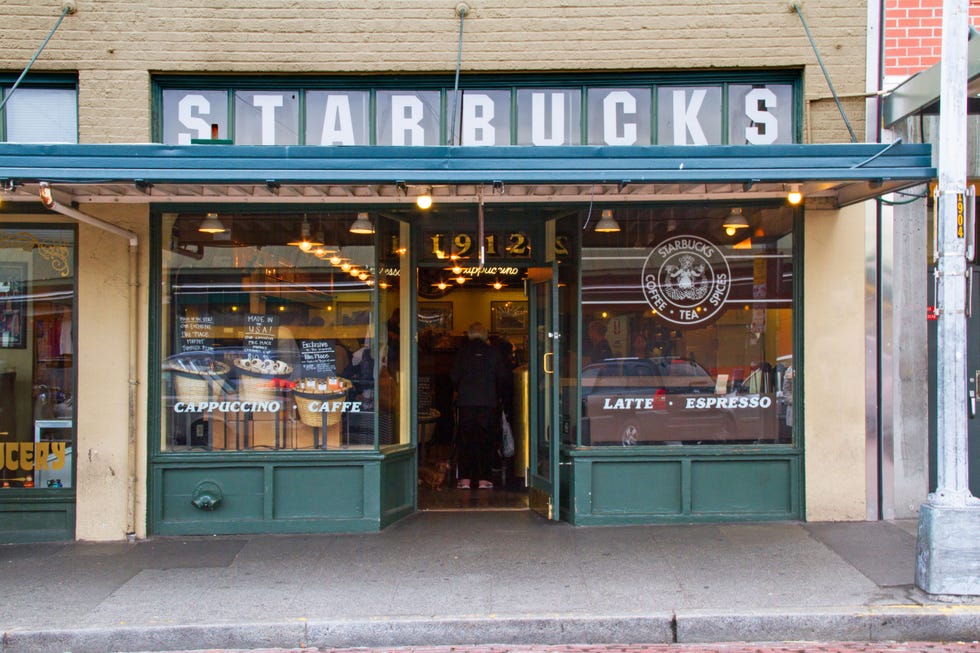 9. Mexico City, Mexico 
This store in Mexico City features a garden patio located in the Bosque de Chapultepec, the largest park in Latin America. It even has traditional Mayan hammocks to Instagram lie on.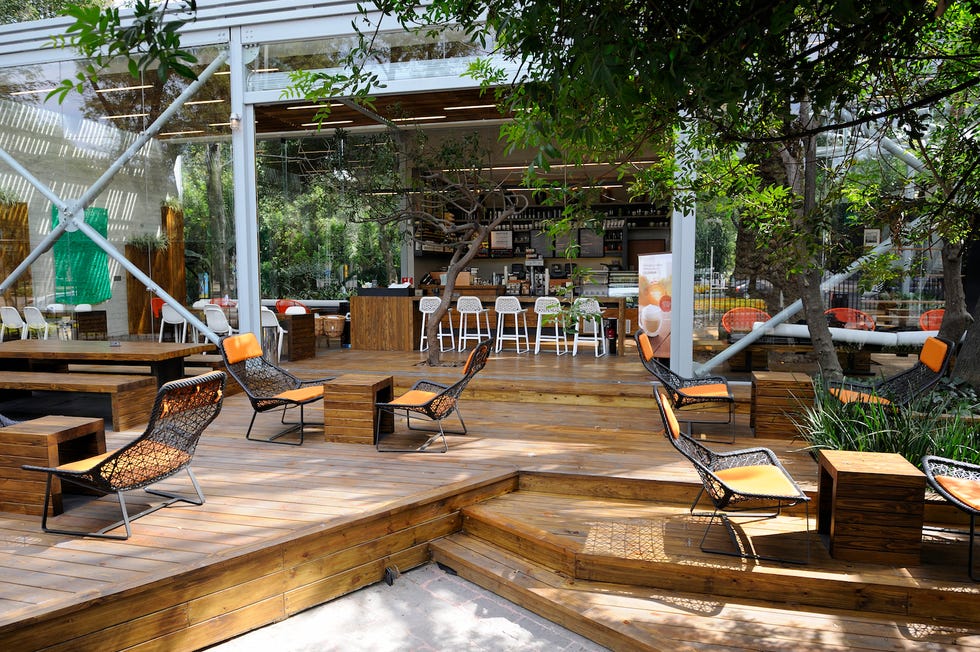 10. Anaheim, California 
The outdoor patio of this Starbucks in Downtown Disney is completely inspired by trees and plants. It uses reclaimed wood siding and has a green wall with more than 1,000 native plants in the shape of a coffee cup. Perfect Boomerang moment? I think so.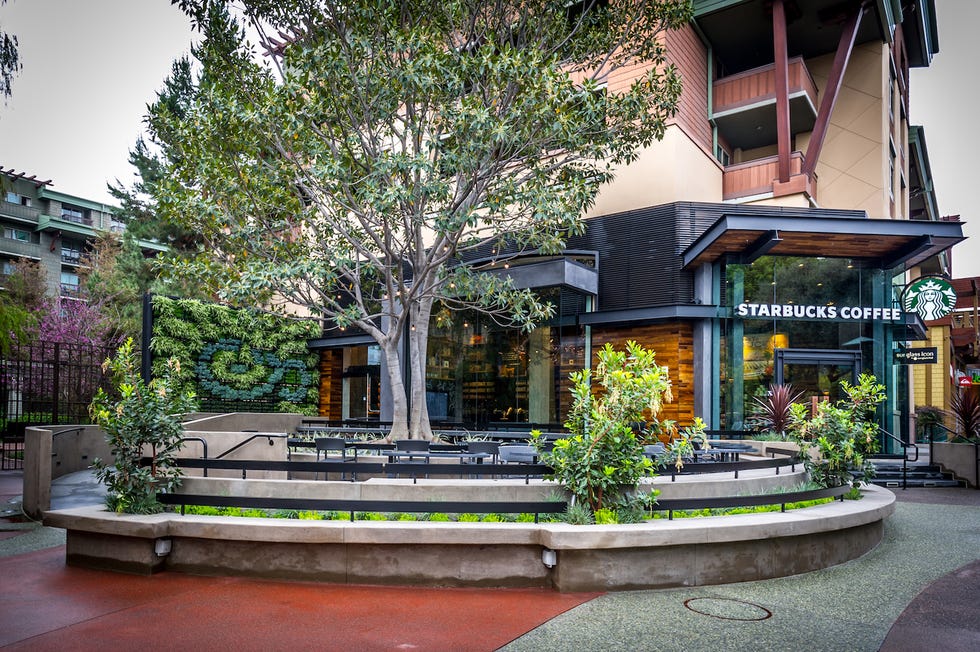 11. Long Beach, California 
With dreamy biege and blues, this store in downtown Long Beach is super nautical. Bonus: another great Siren mural to swoon over.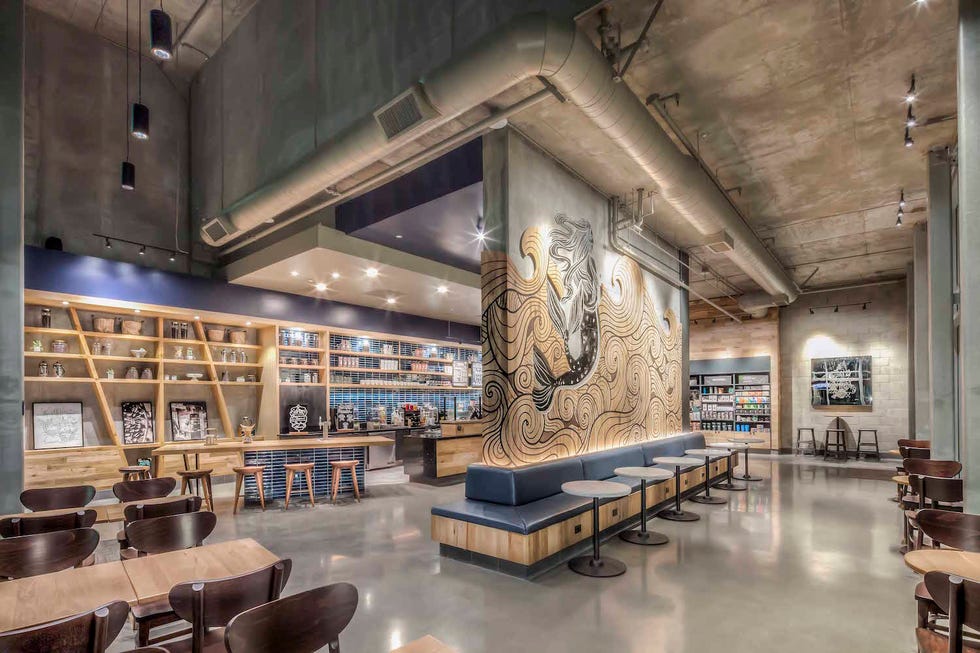 12. Dubai, United Arab Emirates
Not only is this a Starbucks, this is a Starbucks inside a mall. Have you ever seen such a beautiful mall? You'll find this store in the Ibn Battuta Mall.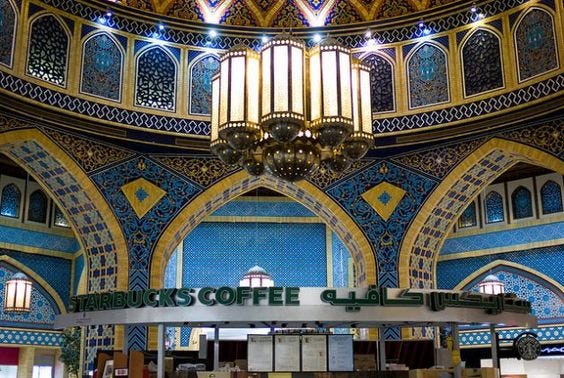 13. Miami, Florida 
Located in the heart of Miami on Collins Street, this store has a dreamy Starbucks Siren mural that practically yells, ''Instagram me.''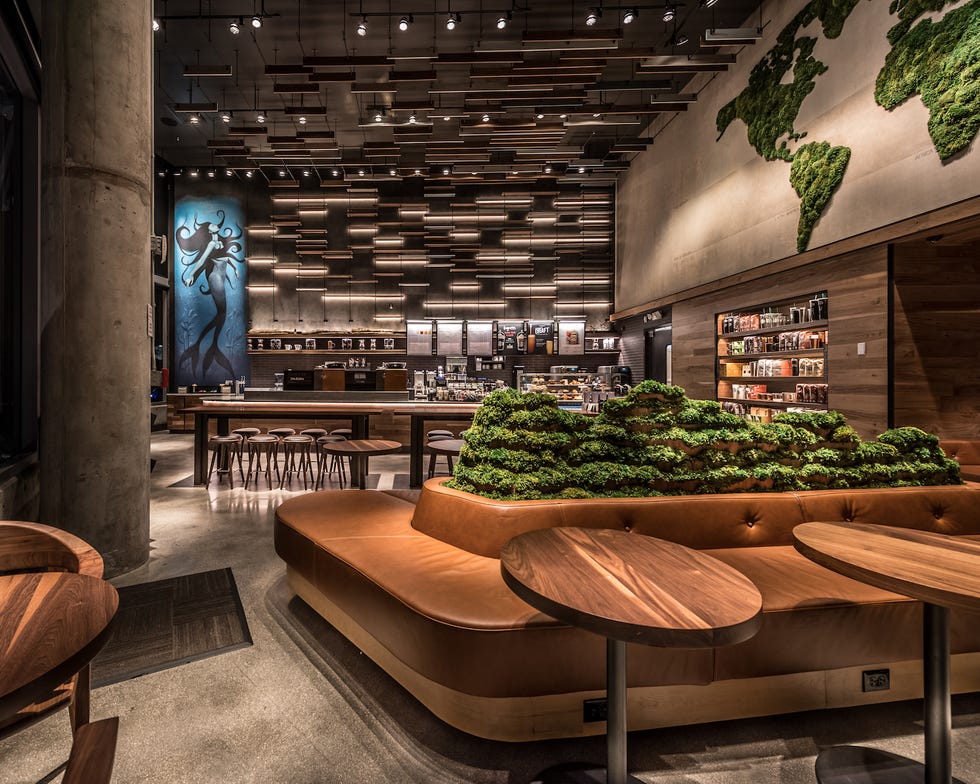 14. Seattle, Washington
This is the Starbucks stores of all Starbuck stores. Located just nine blocks from the OG Starbucks store in Pike Place Market, this Reserve Roastery and Tasting Room is a bucket-list item for any true Starbucks lover.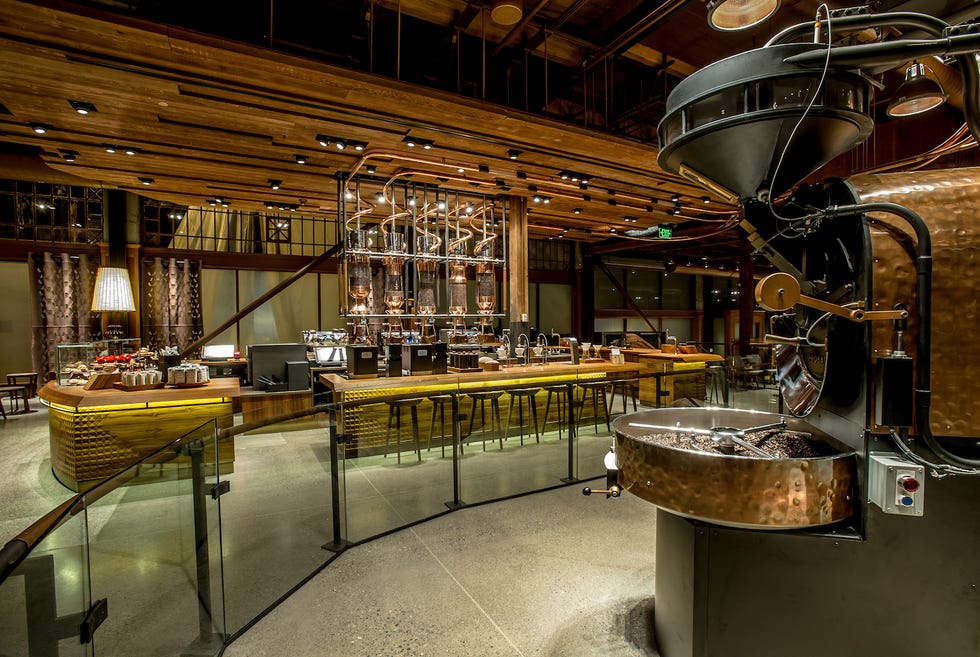 15. Amsterdam, Netherlands 
A flower wall! Not made of real flowers but instead a beautiful mural of a flower. This Amsterdam store is ready for -all- of the photos.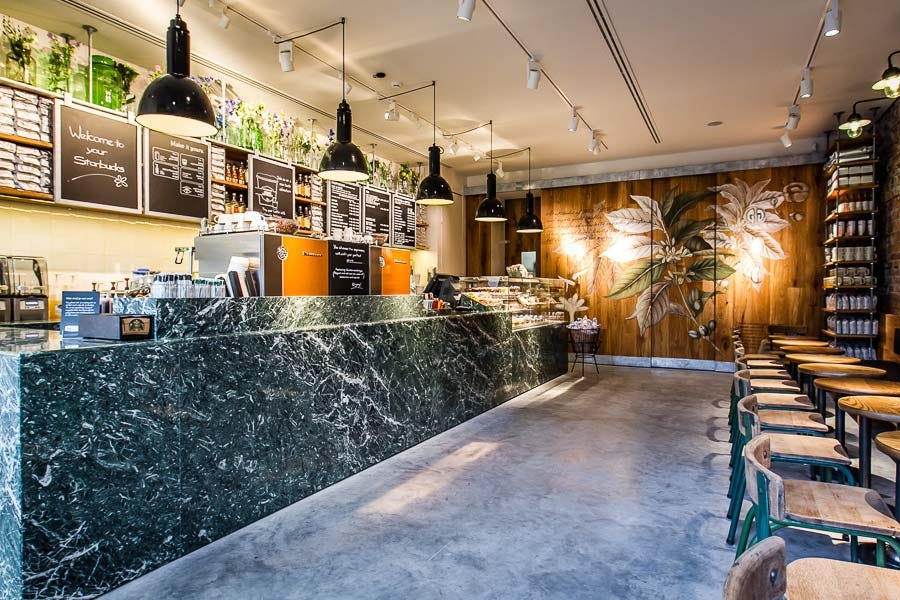 16. New York City, New York 
Located at Penn Station in New York City, this Starbucks store has illuminated train tracks running along the ceiling.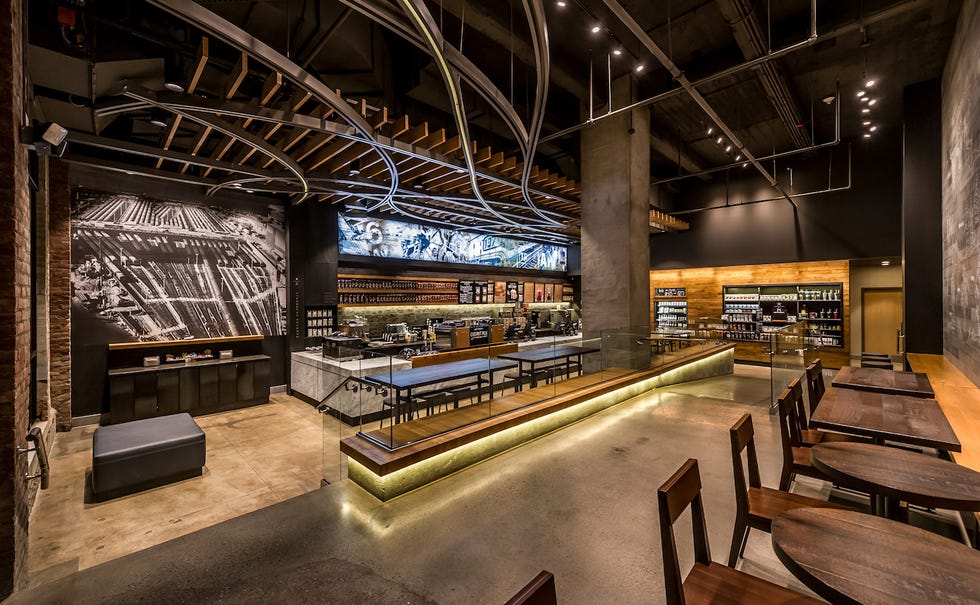 17. Los Angeles, California 
Located near Griffith Observatory, this Starbucks has a large mural of the Starbucks Siren in the night sky. She's surrounded by animals found in famous constellations. Mural goals.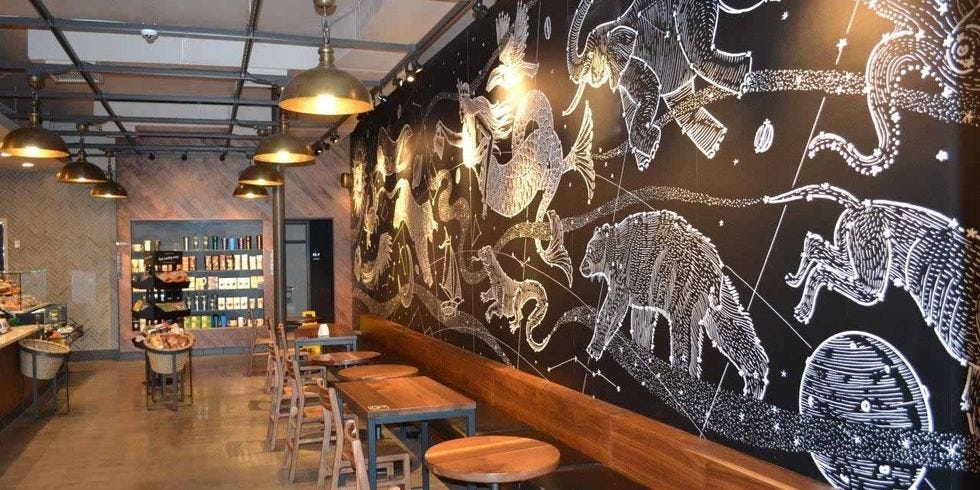 All images courtesy of Starbucks.
Via Cosmopolitan US