GETTY IMAGES / MEGA
Prince George was doing a great job this morning serving as a page boy at Pippa Middleton's wedding. Following in the footsteps of his Prince William and Prince Harry, the little royal suited up and participated in the nuptials along with his little sister Princess Charlotte joined in, too.)
It was a big responsibility for the three-year-old, but he held his own. However, towards the end of the ceremony, it seems he got overwhelmed. (Understandably. This is only the most talked-about wedding of the year.) The little royal was spotted breaking down in tears outside the church, The Sun points out. Poor guy.
It's all got a bit much for the little prince at #Pippasweddinghttps://t.co/Eg0pjVpYlO pic.twitter.com/bUGjatlwh4— The Sun (@TheSun) May 20, 2017
His mother Kate Middleton had to have a talk with him to calm down. The scolding didn't look like it lasted long, but George came out of it looking a bit abashed.
Hang in there, buddy.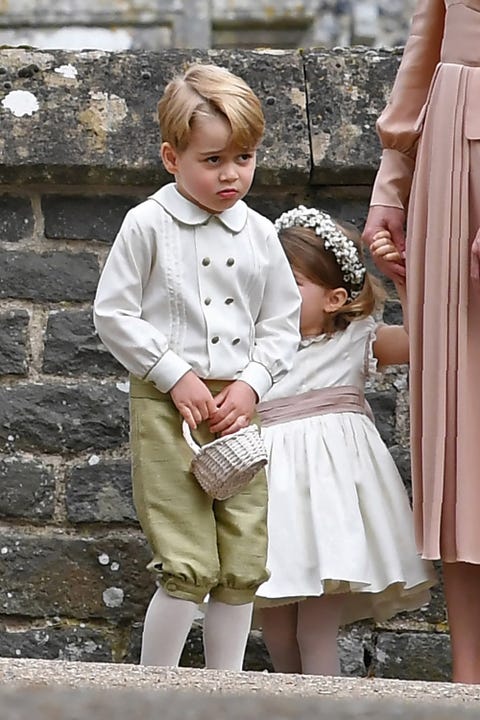 Originally appeared on Cosmopolitan.com