Shutterstock
Between all the movies, music and TV shows coming out this year, there's a lot to do if you plan on staying up to date with pop culture. It's time to clear some space on your nightstand too, or maybe just buy a new one altogether, because there are also a ton of new books hitting shelves in 2017. Grab a stack of bookmarks and cancel your plans for, oh, the next six months.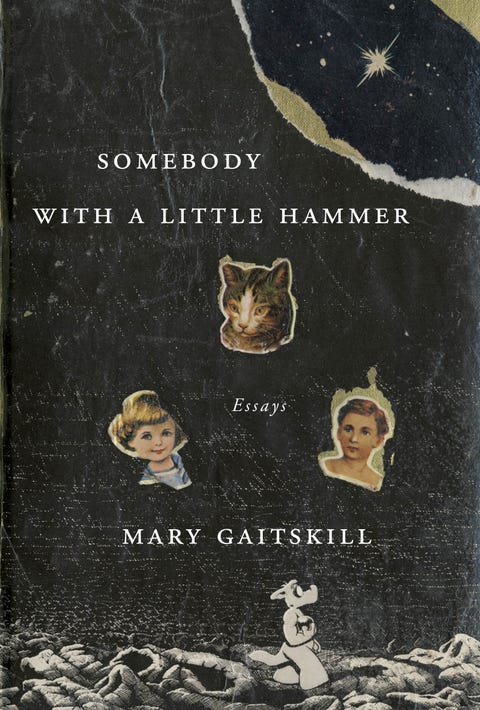 Iconic writer Mary Gaitskill, author of Bad Behavior and The Mare, returns with a book of essays encompassing topics from Björk to Gillian Flynn to the meaning of Linda Lovelace's career. Expect to never look at any of her subjects the same way again.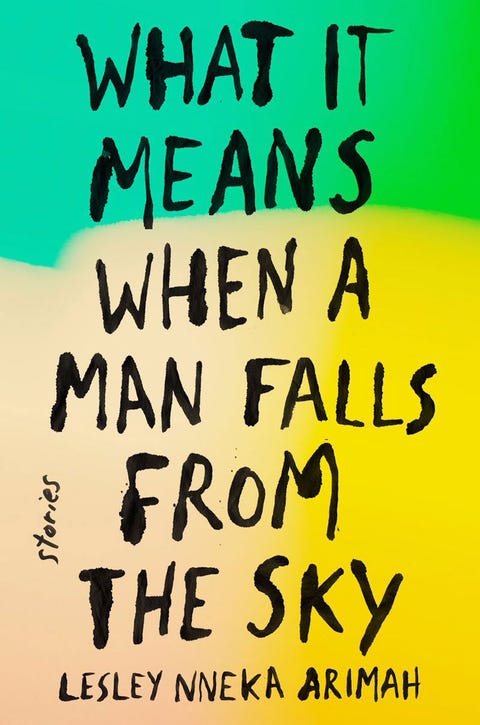 In her debut collection, Lesley Nneka Arimah blends magical realism and sci-fi elements for a truly unique set of stories about family, friendship, and home that will leave you hungry for more of her work.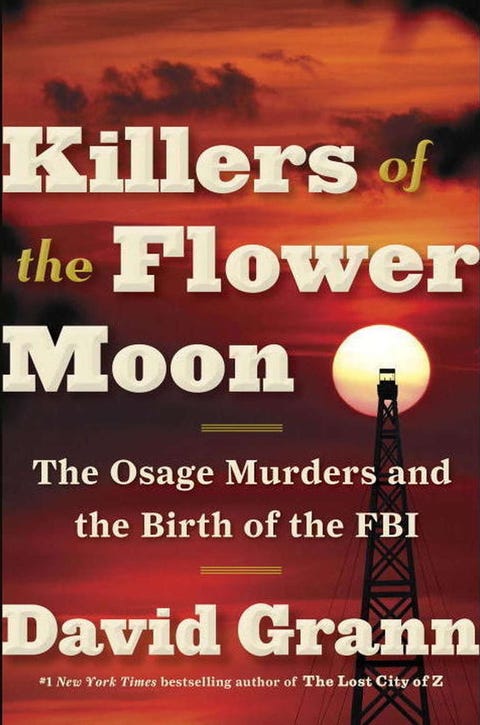 This nonfiction book tells the horrifying story of Oklahoma's Osage Indian murders, many of which remain unsolved nearly 100 years later. In 2016, the book inspired a Hollywood bidding war so intense that Leonardo DiCaprio and J. J. Abrams didn't even win the movie rights, so read it now so you'll be an expert during its inevitable awards season circuit.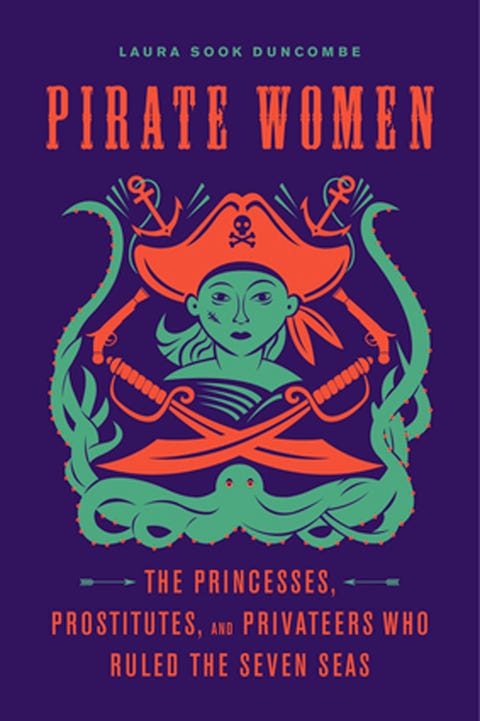 When people think of pirates, they usually think of characters like Captain Hook or Jack Sparrow, or historical figures like Blackbeard, but men weren't the only ones marauding the seven seas. In Pirate Women, Laura Sook Duncombe explores lesser-known tales like those of Madame Ching, a Chinese pirate of the 19th century, and Sayyida al-Hurra, a 16th-century pirate queen. Here's hoping Disney decides to turn one or both of their lives into a five-movie franchise!
5. Borne by Jeff VanderMeer (April 25)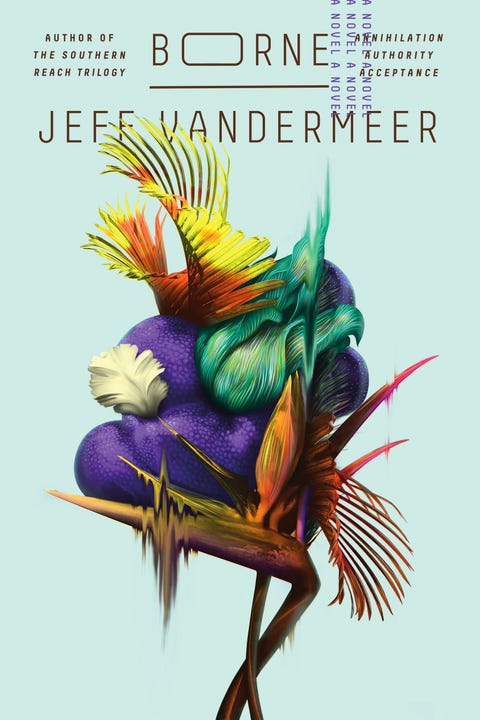 While you wait for the film adaptation of Annihilation — the first book in Jeff VanderMeer's wonderfully haunting Southern Reach trilogy — sate your speculative fiction desires with Borne, in which a woman named Rachel discovers a mysterious life form in a not-hard-to-imagine near future where the world has been ravaged by climate change. If that's not enough to sell you, there's also a giant, flying, murderous bear named Mord.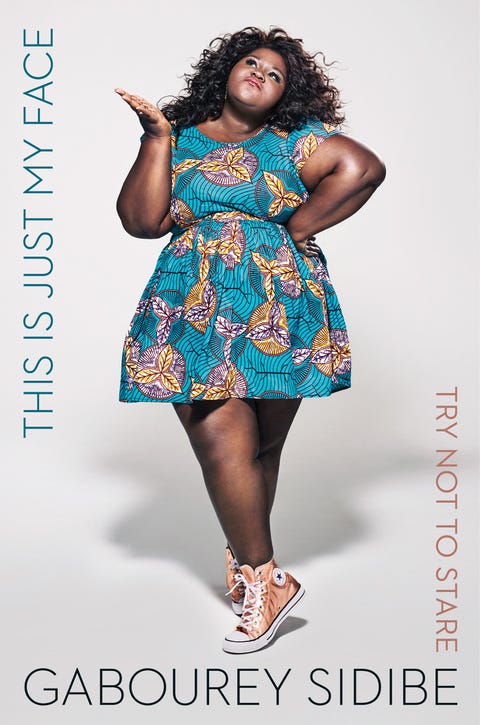 Aside from being an excellent, Oscar-nominated actress, Gabourey Sidibe has a knack for speaking her mind in ways both touching and hilarious. Her memoir covers her childhood in New York City and her rise to movie stardom, and everything in between.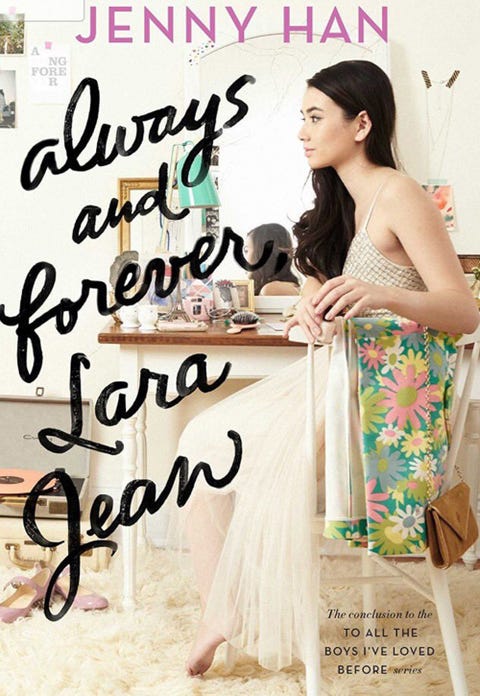 Young-adult wiz Jenny Han is back with this surprise follow-up to her books To All the Boys I've Loved Before and P.S. I Still Love You. In this one, Lara Jean is a high-school senior trying to decide where she wants to college and what she'll do about her boyfriend once she gets there.
"I kept the book a secret because I wanted to be sure I could do it, and I also wanted to be sure there was still more story to tell," Jenny told Entertainment Weekly of Always and Forever, which she claims is really the last book in the series.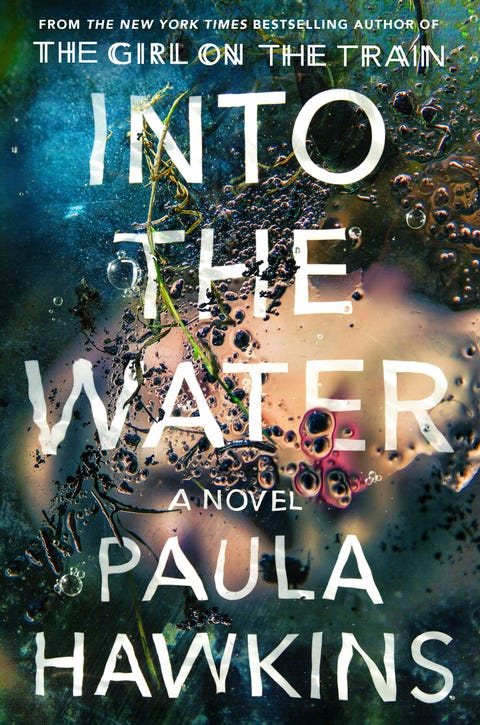 Paula Hawkins, author of 2015 bestseller The Girl on the Train, returns with another twisted mystery, this time about a town where dead bodies keep turning up in the nearby river. Start dream-casting the inevitable film adaptation now.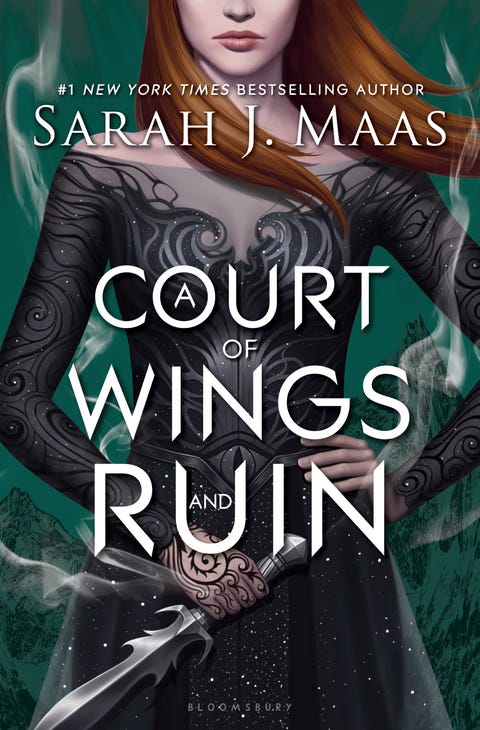 Throne of Glass author Sarah J. MAas completes her Court of Thorns and Roses trilogy with A Court of Wings and Ruin, which follows human-turned-fae badass Feyre as she — spoiler alert — navigates her way back to the Night Court so she and her friends can end the king of Hybern once and for all. If ACOWAR is anything like ACOTAR and ACOMAF, there'll be just as much as mindblowing action as there is steamy romance.
Fantasy queen Robin Hobb brings her Fitz and the Fool trilogy to a close with Assassin's Fate, her ninth book about the adventures of beloved character FitzChivalry Farseer, who was first introduced way back in 1995. Expect action, heartbreak, and tons of magic.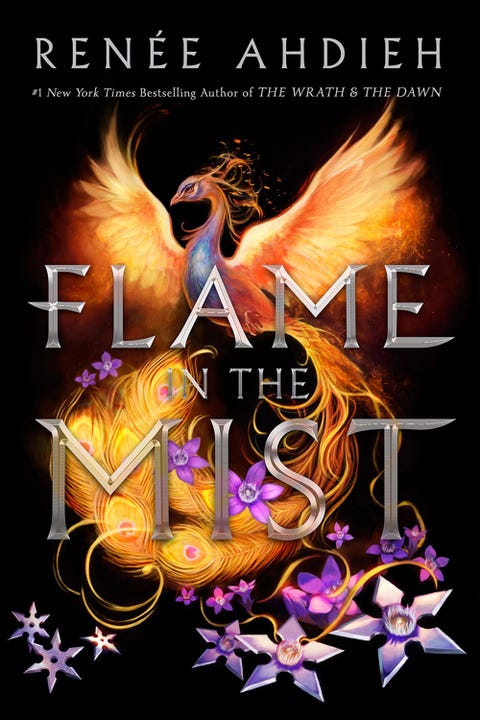 Renée Ahdieh, author of the The Wrath & the Dawn, starts a new series with Flame in the Mist, the story of Mariko, an alchemist betrothed to a well-connected young man in feudal Japan. After surviving an assassination attempt, Mariko sets out to find those responsible for the violence and ends up discovering interests she never knew she had.
12. Chemistry by Weike Wang (May 23)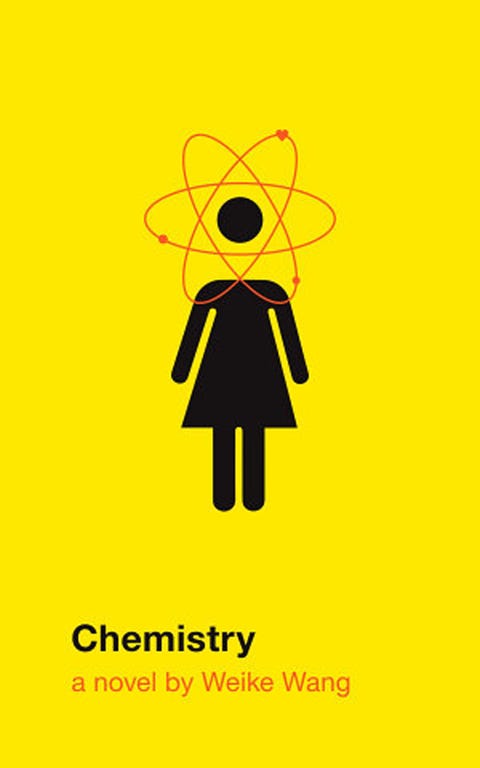 After studying chemistry at Harvard (and getting a doctorate in public health there too), Weike Wang turned to writing, and got an MFA from Boston University. Her debut novel tells the story of a young woman struggling with her chemistry research while facing pressure from her friends, professors, and family to get it done.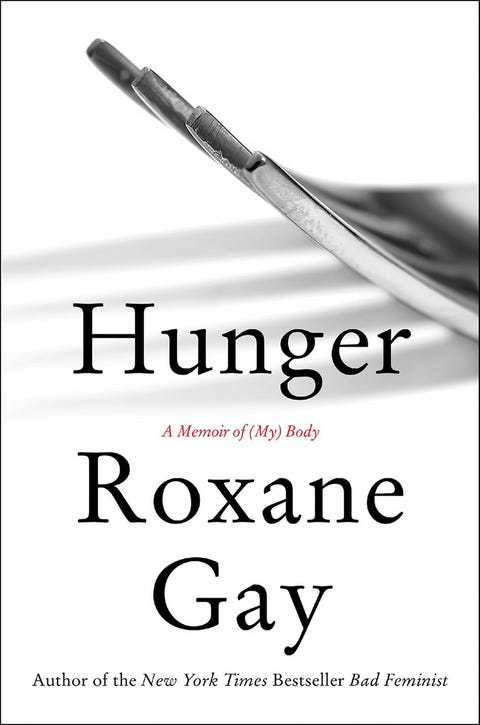 Roxane Gay already released a short story collection called Difficult Women this year, but one book per year is for underachievers. In Hunger, Roxane writes about her mental, physical, and emotional difficulties with food and her body, as well as the challenges of being overweight in a society that prizes thinness above all else.
14. Sour Heart by Jenny Zhang (Aug. 1)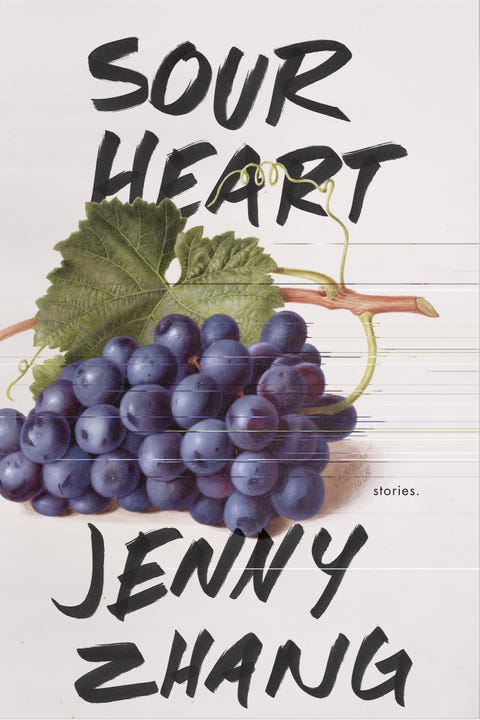 You may have read Jenny Zhang's poetry or some of her brilliant essays for Rookie, but now she's moving into the realm of short stories with the collection Sour Heart, which explores the inner lives of young women growing up in NYC. And if you're looking for a celebrity endorsement, Sour Heart also happens to be the first book published by Lena Dunham and Jenni Konner's Lenny imprint.
15. Warcross by Marie Lu (Oct. 3)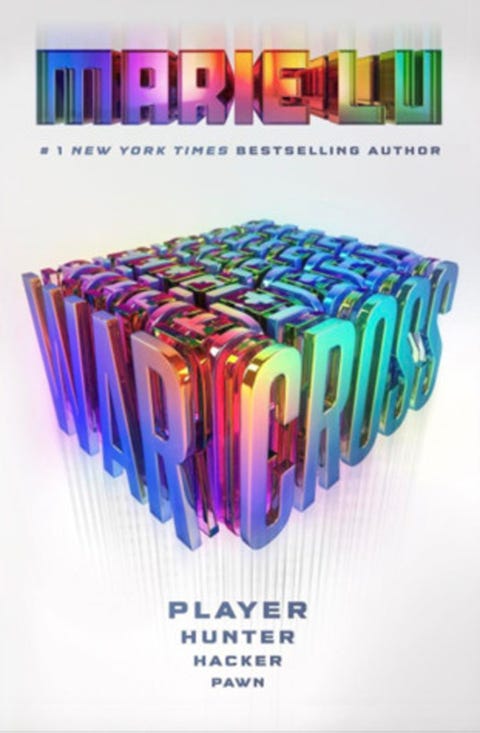 Following her hit Legend and Young Elites series, Y.A. whiz Marie Lu is back with the first book in a new duology called Warcross. The story follows a teen bounty hunter and hacker Emika Chen, who accidentally draws attention to herself after hacking into the championship of a popular reality video game called Warcross. The game's creator then hires her to handle security issues within the game, at which point you can expect plenty of action and drama to ensue.
Originally appeared on Cosmpolitan.com