Tomorrow, on May 4, Uber is giving away FREE DOUGHNUTS here in Dubai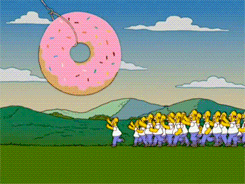 You can request free Krispy Kreme doughnuts via the Uber app from 9am - 12pm on May 4. That's right, with just one tap of a button, you'll be delivered a delicious batch of the new Ghirardelli Krispy Kreme delights.
Simply request 'KrispyKreme' May 4th from 9am - 12pm, and the sweet treats will be delivered right to you... for FREE! 
Just get in their early, to avoid scenes like this...