So, Winona Ryder and the Stranger Things cast scooped the Best Ensemble in a Drama Series at yesterday's SAG Awards.
And, while we're stoked for their win of course, it's not the award that everyone's talking about. Noooo. It's the faces one of the show's stars, Winona Ryder, pulled throughout her co-star, David Harbour's speech.
And 'The Many Faces Of Winona' got us thinking where we'd seen those expressions before, until we realised that WINONA RYDER IS ALL OF US!
Here's the proof:
The 'Opening The Credit Card Statement Face'
"Wait? What! I spent HOW MUCH at Steve Madden?!?!?!"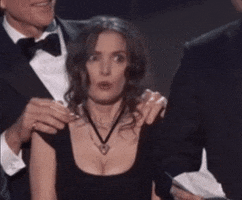 The 'My Style Crush Liked One Of My Instagram Posts Face'
"Like thanks, it only took me four hours to get the lighting right. No biggie."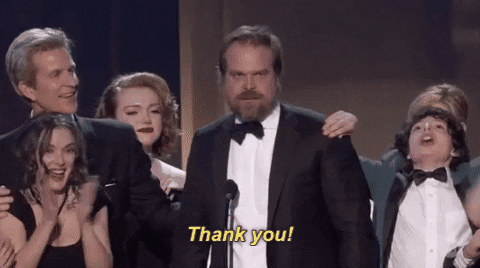 The 'Your Bestie Got Back With Their Idiot Ex and You're pretending To Be Happy For Them Face'
"I give it two weeks."
*Two Weeks Later*
Keeping slaying at the gif game, Winona. Mwah!