Star Wars: The Force Awakens and Rogue One: A Star Wars Story were amazing, fact! But this morning, Lucasfilm has given us a little hint that the next instalment is going to be just as - if not even more - epic, in the shape of Episode VIII's name. 
"We have the greatest fans in this or any other galaxy. In appreciation of the fans, we wanted them to be the first to know the title of the next chapter in the Skywalker saga:  STAR WARS: THE LAST JEDI," the statement read. "THE LAST JEDI is written and directed by Rian Johnson and produced by Kathleen Kennedy and Ram Bergman and executive produced by J.J. Abrams, Jason McGatlin, and Tom Karnowski."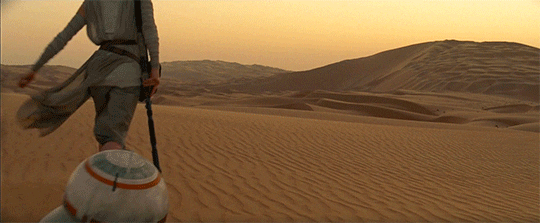 True to Star Wars form, it's super cryptic, but everyone who saw The Force Awakens, knows that Luke Skywalker is still alive and kicking. So, is he the Last Jedi? Is that what we're meant to think? Maybe! But that feels too obvious, so that got us thinking, so that got us thinking, what if he dies in this movie and the Last Jedi turns out to be someone else altogether? Who could it be? Rey... Finn... BB-8? We're just kidding with that last one. Or are we? We are.
The Last Jedi is scheduled for release on December 15, 2017.