Getty Images
Back in June, reports that Kim Kardashian and Kanye West had made a deal with a surrogate mother to have their third child started circling.
And now, according to TMZ, Kim and Kanye will welcome baby number three in January - that's just four months away!
Kim and Kanye have made a $45K [Dhs165K] deal with the surrogate mother apparently."The entire family is over the moon. Kim had been looking for a surrogate for months until recently when she found the perfect candidate," a source told People. 
"They want everything to be perfect and for the baby to be extremely healthy. They don't want any complications and Kim is providing an ideal eating regimen and diet so everyone knows what the baby is consuming before it's born," the insider added.
Last month Kim said that she and Kanye were very much trying for another baby - but whether she meant through surrogacy or not was unclear at the time.
During her chat with The Hollywood Reporter to celebrate a decade of Keeping Up With The Kardashians, Kim had an intriguing response when asked if she and Kanye were going to have another baby.
"I hope so," she said. "There have been a lot of things said and Kanye and I have not confirmed anything. We're definitely trying. We are hoping so."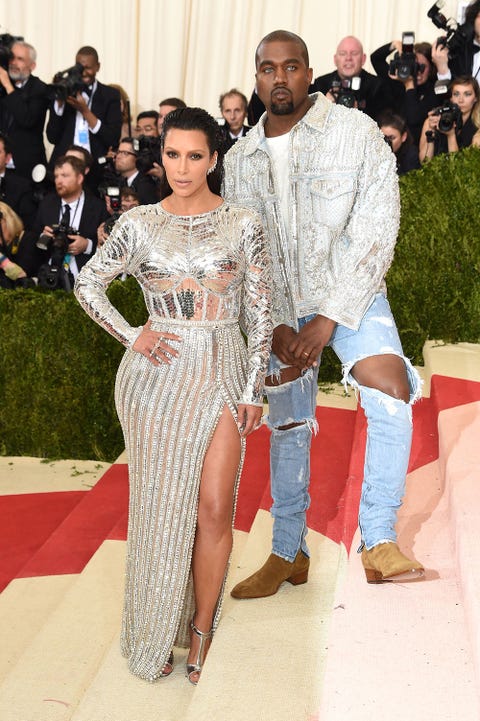 After Kim suffered placenta accrete during her pregnancy with Saint, there were told to explore other avenues. This condition means that another pregnancy for the Keeping Up With The Kardashians star could be life-threatening.
Kim spoke about her desire to become a mum for third time on her reality show back in March.
She said: "I'm going to try to have one more baby. I want my kids to have siblings."
She added that, "After Paris I feel the need to bring another soul into this world."
Originally it was reported that Kim would be undergoing surgery in order to have her and Kanye's third child, but she also said at the time that surrogacy was an option.
"I know he [Kanye] wants more kids though so we are going to explore our other options.
"I've come to the conclusion in my mind that I can't carry another one. So now I want to explore surrogacy," Kim added to her mother, Kris Jenner, on the show.
When she was quizzed by sister Kourtney Kardashian on whether she really wanted to go down the surrogacy route, Kim said, "I think that's what we are going to try. It's so frustrating."
H/T Cosmo UK