Instagram/vancityreynolds
1. Hugh Jackman and Ryan Reynolds
You may have noticed Ryan Reynolds and Hugh Jackman giving each other a hard time on Twitter and Instagram, but it's all a front! In fact, they're the best of friends and the Logan star even revealed in an interview that Ryan sent him cupcakes "with sprinkles and little love hearts'' to try and convince him to star as Wolverine in an upcoming Deadpool film.
2. Jason Momoa and Henry Cavill 
Jason Momoa might have caught Henry Cavill off-guard on the red carpet in London for the Suicide Squad premiere, but the stars actually hit it off when they starred together in both Batman v Superman: Dawn of Justice and Justice League. "Everyone loves Supes, Henry Cavill [my] partner-in-crime. Looking sharp brother" wrote Momoa of this pic.
3. Colin Farrell and Eddie Redmayne
Not a BFF pairing we'd have expected, but the two actors became good pals on the Fantastic Beasts and Where to Find Them set. Irish actor, Colin, has even confessed to calming Eddie's nerves at Comic-Con, in an off-beat way, saying, "I do remember giving him a bit of a massage [to calm him down]. He had to go in front of an audience of four or five thousand people at Comic-Con and do some magic trick and get the audience all involved''.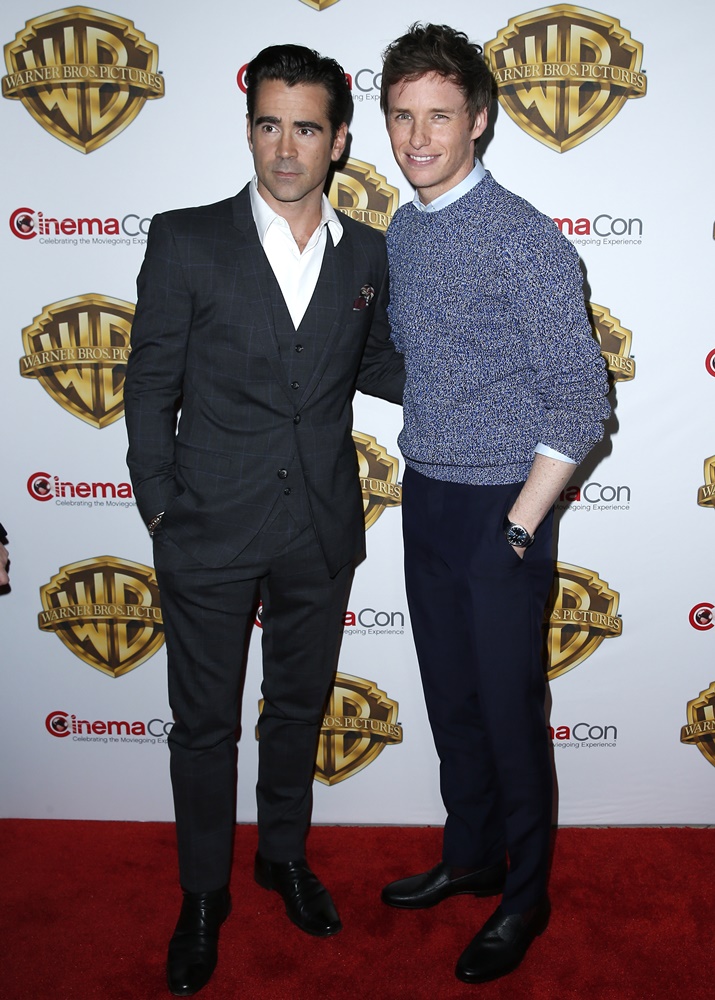 4. Dwayne Johnson and Zac Efron
Baywatch was the start of a total bromance between Zac Efron and co-star Dwayne Johnson, it seems. The 29-year-old has been constantly posting behind the scenes snaps of the ripped stars having fun on set. And in a recent interview, Efron revealed to MTV News, "The cool thing about Dwayne is his personality on and off camera. It's the same. It's so charismatic. You're just drawn to him. He's funny, he's charming, he's good looking''.
5. Adam Levine and Blake Shelton
The two singers kicked off their public bromance on The Voice, and have been charming viewers ever since on the show. Off-camera, the two have become as good as 'brothers', as Blake Shelton recently revealed when he gave a heartfelt speech at Adam's Hollywood Walk Of Fame ceremony saying, "We all know he is a huge star with music and movies and television, but I am happy to see him get this… Congratulations, brother. I love you."
6. Ryan Reynolds and Jake Gyllenhaal
Another Ryan Reynolds bromance, but this time it's with Jake Gyllenhaal. The pair met on the set of Life, and to prove that they are as close as he was saying they are, Jake Facetimed his new best friend during an interview on Late Night With Seth Meyers, catching Ryan while out on a family walk. The feeling is totally mutual as Reynolds recently confessed, "He comes over and Blake, my wife, is very good at cooking and Jake might just be little bit better''. 
7. Chris Evans and Chris Hemsworth
Chris Evans and Chris Hemsworth have an Avengers bromance, as the actors behind superheroes Thor and Captain America. Of his co-star and pal, Australian actor, Chris Hemsworth recently waxed lyrical, saying, ''He is really well versed in comedy and drama and I think he is a good man, he is one of these guys that is kind of destined to greatness…It is infuriating how good he is''.
8. Milo Ventimiglia and Jared Padalecki
They may play enemies in Gilmore Girls stars Milo Ventimiglia and Jared Padalecki, but it turns out they have a secret bromance we never knew existed off-screen. The pair pulled pranks on each other during the Gilmore Girls: A Year in the Life press tour, and Milo tweeted, "Jared & I really do love each other".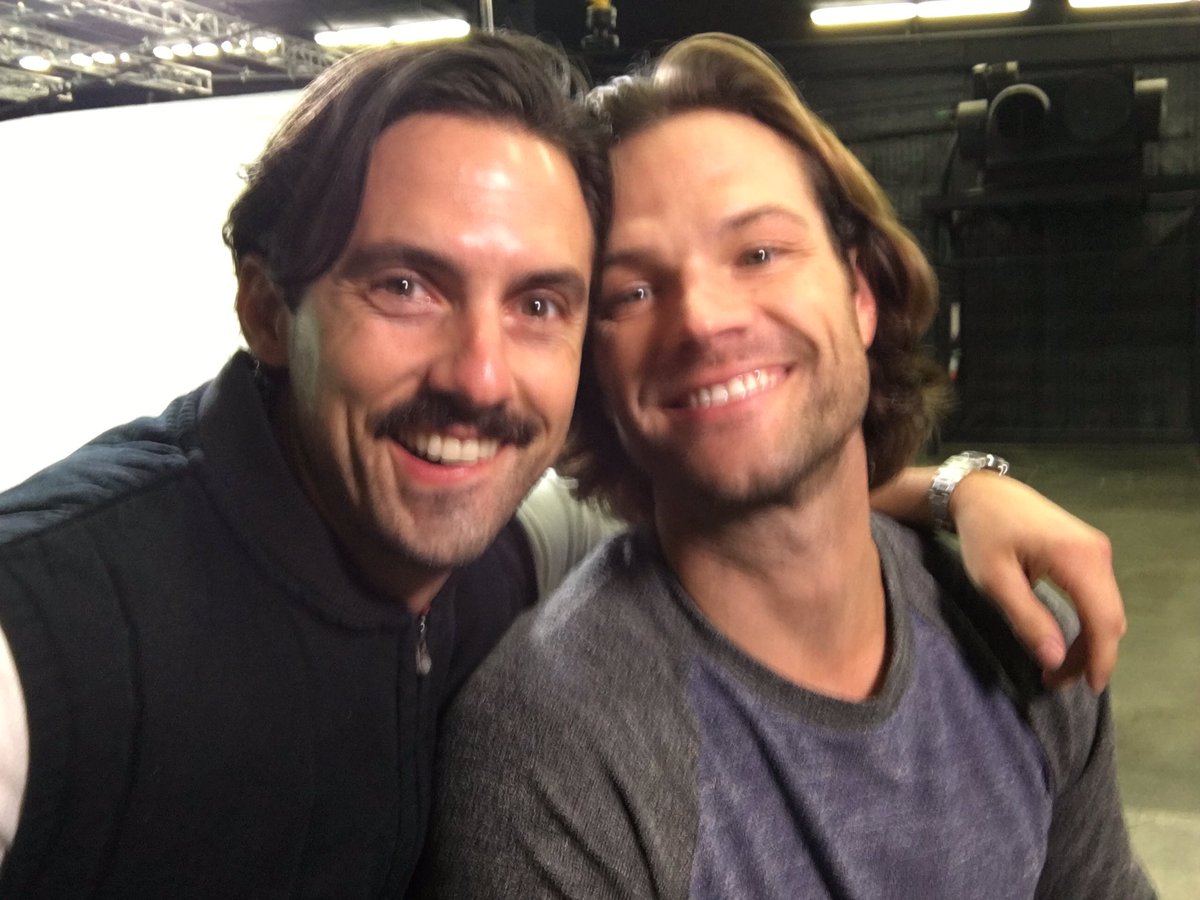 9. Tom Hiddleston and Ed Sheeran
Well, Ed Sheeran is Taylor Swift's BFF and, of course, Tom Hiddleston is her ex, but we were still in the dark about this British bromance until they both appeared on BBC Radio 2. The Shape of You star revealed that he gave the Night Manager actor a copy of his album while on a trip in Rome. "I got a good little preview of the album last summer [with Taylor]," said the 36-year-old.