Getty Images
If we could raid the make-up bag of any celebrity it would have to be Kim Kardashian. Whether it's the minimal, glow-y skin she's been sporting recently, or her infamous smoky eyes and nude lips, it seems there is no make-up trend she can't pull off. Obviously being incredibly beautiful gives her quite a large advantage, but you can't argue the woman has some serious make-up skills (or rather her make-up artist Mario Dedivanovic does).
Which is why whenever Kim or Mario recommend a product we add it to our shopping basket quicker than a Michael Phelps freestyle race.
So when we discovered that we already owned Kim's go-to product, we wanted to throw on a kaftan and join Kris Jenner for a little celebratory yacht dance.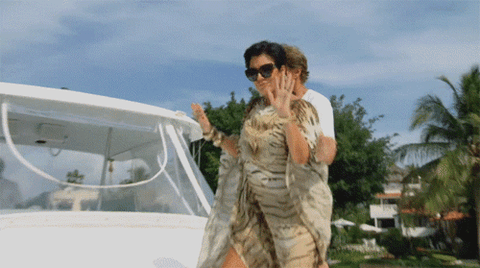 Via Giphy
And what is this mystery product you ask? Well my friends it is none other than the Tatcha Luminous Dewy Skin Mist.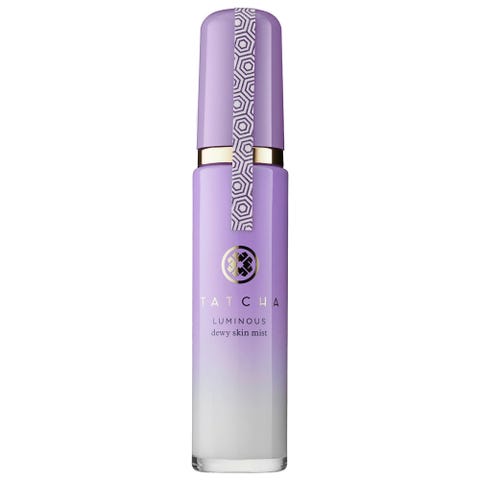 Kim is such a fan of this skin mist that she has given it not one, but two shoutouts. Whilst doing her contouring on her Snapchat, Kim revealed that she ALWAYS uses the Tatcha spray to wet her sponge and brush before blending out her contour.
And in her video with YouTuber Jaclyn Hill, Kimmy proclaimed her obsession with the face mist again, saying she really loved it.
I totally get Kim's obsession with this spray because it's also one of my all time favourite make-up products too. It's a very fine face mist that I spray before, or after (sometimes both) my make-up for a seriously glow-y finish. Honestly whenever I use it people will always comment on my skin and I know it's all down to this guy. It's basically Jlo skin in a bottle.
If you want to glow like Kimmy, you can buy the Tatcha Luminous Dewy Skin Mist online here.
Originally appeared on Cosmopolitan.com